Buy or Rent Portable Oxygen Concentrators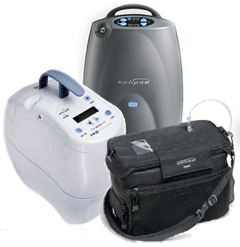 Sale and rental of portable oxygen concentrators for daily or travel use of oxygen dependant patients. Experience the freedom provided by small, lightweight oxygen units that are battery powered for portable operation. All oxygen concentrators we stock are also approved by the FAA for use on-board aircraft.

Freedom & independence for oxygen patients with travel or home needs. Rent or buy, reliable, portable oxygen concentrators.
---